OUR MISSION
At The Meat Department, we strongly believe in supporting our local, sustainable, farming communities who not only produce the best available products, but also believe in the ethical treatment of their animals during their lives.

At our shop, we will strive to always tell the truth, and always welcome questions in this ever changing market.
Shop Now
CLIENTS WORDS
OUR CLIENTS ALWAYS SPEAK FOR US
"Understand, when you eat meat, that something did die. You have an obligation to value it - not just the sirloin but also all those wonderful tough little bits."
- Anthony Bourdain
Our Friends
At The Meat Department, we're always on the hunt for the best tasting culinary experiences. We like to partner with brands that share our vision for great tasting sustainable products.
West End
121 Roncesvalles Ave, Toronto, ON M6R 2K9
+1 (647) 748 - 6328
Store Hours
Monday to Sunday 10am to 6pm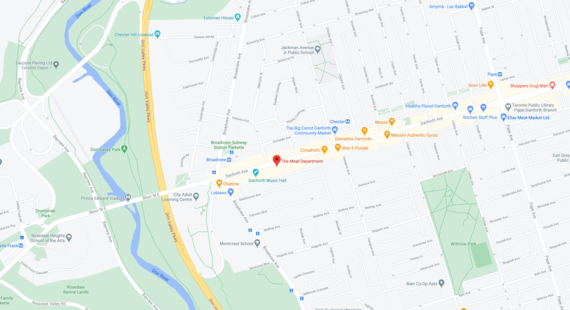 East End
207 Danforth Ave, Toronto, ON M4K 1N2
+1 (416) 320 - 8790
Store Hours
Monday to Sunday 10am to 6pm